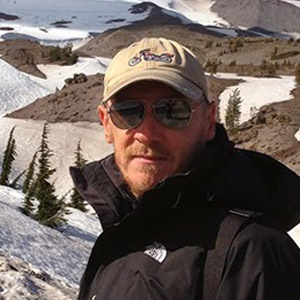 I'm a freelance UX designer and UI designer from London, UK. I design from initial sketches to final UI design. Contact me

UI / UX designer: Sensoria wearable fitness app
Sensoria are pioneers of the "internet of things" and have created their own wearable sports technology. The Sensoria app connects to sensor filled wearables for running performance and fitness stats. The project was a full app product design: wireframes, user flows, visual design and creating graphic assets for iOS and Android.
UI / UX designer: Rudimental Android / iPhone music app
App design and interface for drum and bass band Rudimental. Created by Disciple Media, who make apps that connect talent to their audience, delivering 'in the moment' fan experiences.
UI / UX designer: Phrasewise Android / iPhone app for learning English
UX review and design iteration of Phrasewise, a new English language learning app that's coming soon, using rich content and sound learning principles to teach useful phrases.
Branding and logo designer for wedding photographer
New logo and branding for Alex Havret, a Lyon based wedding photographer. The concept combines the "pavilion" view of a diamond and the "iris" of an eye,  meaning: "enduring, quality and clarity". Read more about the logo creation
UI / UX designer: music playlisting  Android / iPhone / iPad app
Product design including: wireframes, user journeys, and creating graphic assets for iOS and Android. Read more about the design of the Last.fm Scrobbler
Infographic designer: Year in Music infographic design for Last.fm
Music listening data from Last.fm was compared to news events in the year to see if the story caused an increase in listening to that artist. Illustration and poster design. Read more about the Last.fm infographic
Logo designer and animation: Apps Reinvented
Apps Reinvented helps organisations convert their educational content into compelling apps for learning. See the site
Data visualisation designer: Music poster for Last.fm
Data visualisation to celebrate 10 years of gathering music listening data. A basic ribbon graph showing changing music genres over a decade was generated by the Last.fm data team, then graph was traced and styled in Illustrator. An anniversary logo was also designed. Read more about the Last.fm visualisation
Web designer: Peter Owen Publishers
Book catalogue and affiliate e-Book website for independent British publisher, Peter Owen. Website design and WordPress customisation. Visit www.peterowenpublishers.com
Logo and branding designer: Easy Gourmet Catering
Easy Gourmet Catering needed a new logo, branding and WordPress website to increase their SEO and make marketing and blogging easier. The logo was inspired by the chef's signature, heart-shaped flourish added to sauces by dropping a teaspoon of cream, then dragging the spoon through to form a point. Read more about the Easy Gourmet branding