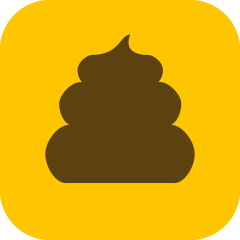 Designing your first app icon for iPhone or Android can be daunting. Trying to sum up everything your app does in a small button can be a real challenge.
I've worked on some pretty complicated and feature-rich apps and faced some tricky challenges. However I've find there is nothing about app design that causes as much head scratching, hand-wringing and discussion as the app icon. Trying to convey the app's purpose as well as cramming in a company branding in a small square is a tall order.
But in my view, the app icon really doesn't matter.
Do you branding and sell your app in the app store
The app store is where the user is deciding if your app is for them, and this is where you branding and marketing messaging belongs. The good news is: in the app store your icon is not on its own, there is room for marketing messages, feature bullet-points, and screen shots. It's the screenshots that do the work. The only job the icon has to do in the app store is stand out in search results, and for this it needs to be attractive and suggest quality so that it can compete with others in the list. However, if the brand is a selling point then it makes sense to use a logo for the icon (but better if it's just the logo), but in that case the app title text needs to do the job of explaining the app's purpose.
App icons are homescreen bookmarks for users
Once a user has chosen your app, they have accepted your messaging in the app description and are giving you a try. From here on in your app icon will live among the all the others, and all it needs to do is says "tap me", "Use me", "Love me". An app icon is a memento to users when they want to open the app – so if you crammed it full of logos and extra text, then it's going to be hard to spot. It would also help if it reflected the purpose of the app – and that the name also says "this is what I'm for".
Sample brief
Say a well known brand of toilet tissue makes a "public toilet finder"  app as a way to market their product. Then think of a user who is suddenly caught short and needs to find a loo. They know they have "an app for that" on their smart phone, but in the panic can't remember who made it. They are desperately scanning their homescreen and thinking "I need a toilet". How can we help them get to the app they need quickly?
My answer is at the top. Hope you like it.