Last.fm infographic A2 poster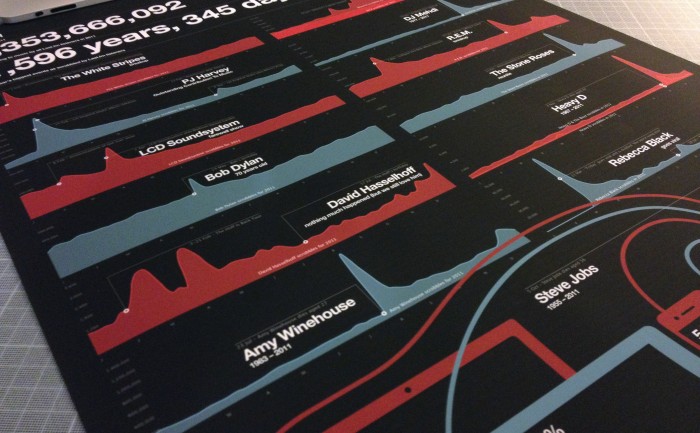 I was pleased to get a surprise present from my work-fellow @baseonmars… It's the Last.fm "Best of 2011″ infographic as an A2 poster, with a gorgeous matt finish. Thank you! He wanted a framed one for his wall at home and got me a copy… because he is awesome.

To get this to work in two columns on A2 format I had to add an extra scrobble graph not seen on the original Year in Music freature: Rebecca Black goes viral: 11 Mar – "Friday" goes viral and is dubed "the worst song ever".